Events
Upcoming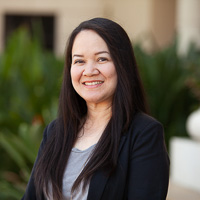 Angelica Diaz (Director of Research Initiatives, California Baptist University) will present to students and faculty on finding and getting grants to support your research. This event, aimed primarily at CBU faculty, will be held live in Copenbarger Dining Room on Tuesday, October 12, from 2-3 p.m. Light refreshments will be served, masks are required.
Dr. Kenneth Wang (Fuller Theological Seminary, School of Psychology & Marriage and Family Therapy) will present on Finishing Well: Tips on Completing Dissertations and Publishing Research. We all want to see our research projects make an impact, but sometimes the path from data collection to publication and dissemination isn't straightforward. A majority of research studies are left incomplete or unpublished. This presentation will address this divide, providing insight into best practices for doctoral students (how to finish and defend a dissertation) and other researchers who have wondered how to finish their research project well. All students and faculty are welcome; the event will be held virtually Wednesday, October 27 at 2 p.m. Check back for additional details.
Previous
April 2021, Dr. Lynette Bikos (Seattle Pacific University) presented "MaskMaking as Calling during the COVID-19 Pandemic: The Qualitative Considerations (Part 1)" and "The Nitty Gritty Details (Part 2)." In addition to the event recordings, PDFs of the slides are also available for Part 1 and Part 2.
October 2019, Dr. Peter Hill (Biola University) presented "Grace, Gratitude, and Humility: Religious Inflections in the Psychology of the Ordinary."
February 2019, Dr. Robert LaChausse (CBU, Health Sciences) presented a "Writing Workshop."

January 2019, Dr. Daniel David (James Madison University) presented on "Translating Science to Practice: Is Evidence-Based Teaching Even Possible?"
November 2018, Emily Shotick and Jana Parizer (APA, Washington DC) presented on "APA Style Central."
October 2018, Dr. Erin Smith (CBU, IRB chair) presented on "IRB Processes."
October 2018, Dr. Kenneth T. Wang (Fuller Theological Seminary, School of Psychology) presented on "Scale Development and Survey Design: Practical Tips." (View PowerPoint.)
February 2018, Matthew Goddard (CBU, digital services librarian) presented on "Leveraging Digital Tools in Research."
January 2018, Dr. Erin Smith (CBU, IRB chair) presented on "Navigating the IRB." (Note: IRB policies may change; you are encouraged to check the IRB Handbook for the most up-to-date procedures.)
October 2017, Dr. Kate Sweeny (UCR, psychology) presented on "Mentoring Students in Research."
2017–2018 Schedule of Events
Student Research Colloquium
From 2017-2020, the CSHB co-sponsored the Student Research Colloquium, bringing students from the College of Behavioral and Social Sciences, College of Health Science, College of Nursing, and School of Education together to present their research in poster and oral presentations. More information about these past events, including lists of presenters invited after peer review by CBU faculty, can be found here.