News • March 31, 2017
CBU professor appointed to California Health Education Curriculum Framework Committee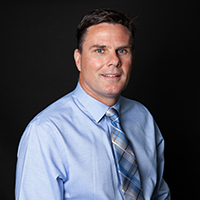 Riverside, Calif. (March 30, 2017) – Dr. Robert G. LaChausse, department chair and associate professor of public health sciences at California Baptist University, has been appointed to a three-year term to serve on the California Health Education Curriculum Framework Committee.
LaChausse said the committee oversees the development of criteria, standards, policies and educational codes for health education in California public schools.
Tom Torlakson, secretary of education for the California Department of Education, appointed LaChausse to fill one of the 20 positions on the committee. LaChausse will head to Sacramento for his first meeting in May.
"I hope this will be an opportunity to make an impact on the quality of school health programs and policies as well as bring recognition to CBU at the state level," LaChausse said.
LaChausse has built a reputation for his research on drug prevention. He has extensive experience in alcohol, tobacco and other drug prevention and is a recognized expert in preventing high-risk health behaviors among youth. He previously received funds from the National Institute on Drug Abuse and the Centers for Disease Control and Prevention. Additionally, this past academic year, LaChausse was awarded a $500,000 grant to study drug prevention among youth in Riverside County.
"There are needs in the communities that surround CBU and throughout Riverside County. With the expertise of faculty at CBU and the passion of students to serve, we can help those in our own backyard," LaChausse said of the latest grant to study drug prevention.